Headquarters & Branches
Italy
Tubettificio Senese Srl is headquartered in Pian delle Fonti, Trequanda, in the province of Siena, Tuscany. Our textile industry accessories and yarn carriers production plant can be easily reached by car. A big car park and a huge area for articulated lorries and trucks are also available.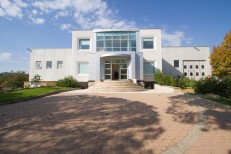 From the "Sinalunga centro" exit along the Perugia-Siena free way, take the second exit at the roundabout on SS36 and follow the directions to Trequanda. Our firm is on the right-hand side within the industrial zone, located about 1 Km before entering the residential area. To reach Sinalunga, both coming from Siena and Perugia, take the free way Siena-Bettolle up to the "Sinalunga centro" exit. Those coming from Arezzo are recommended to take the A1 motorway from Arezzo to Valdichiana and then the free way in the direction to Siena up to the "Sinalunga centro" exit.
For those having a satellite navigation system, here are the GPS coordinates: 43,1919 11,6764.
Romania
Some of the Tubettificio Senese's production was moved to the plant located in Botosani, Romania. Our plastic and paper carriers for spun yarns are produced according to the EU regulations and to sustainable production methods, managing to guarantee high-quality products and competitive prices.
Cal. Nationala 1
Botosani, 710001
Romania