The Company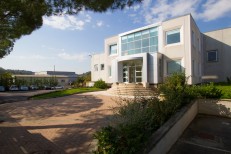 Since 1978 Tubettificio Senese Srl, headquartered in Trequanda, in the province of Siena, deals with passion and professionalism with the production of paper and plastic accessories for the textile industry and is a leading company in Europe in the supply of plastic and paper carriers for spun yarns: cones, cylinders, spools, perforated bobbins and tubes for winding available in different size and customisable with different colours and decorations. Thanks to our exhaustive and comprehensive selection of items we are able to offer you suitable solutions for any phase of yarn spinning, by dealing personally with the production, sale and shipping worldwide of our products for textile yarns.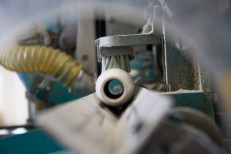 Being for decades among the leading manufacturers of paper and plastic cones and cylinders for yarn spinning and bobbin winding in the national market, thanks to high-quality products, reliability, professional competence and ability to provide customers with a widespread commercial network, Tubettificio Senese Srl is among the leading manufacturers of textile and spun yarn products in the national market and is ready to reach the same position in the international market. Our main strength is the fact of being able to provide our customers with both plastic and paper carriers for spun yarns, allowing them to speed up and make more efficient the management of textile accessories supply. This internationalisation process has been also made possible thanks to a new production plant in Romania, which was opened in the first years of 2000.
Please take a look at our online catalogue and contact us for a free quotation and for further information about prices and delivery terms and conditions. At Tubettificio Senese you will find all the carriers for yarns you need for your textile company, which are produced by using cutting edge technologies in accordance with EU quality standards and directives.
Moreover, thanks to our large warehouse and the company's own means of transport, we are able to deliver goods within 24 hours all over Italy. Our company has always been proud of its quick fulfilment of orders and now more than ever this is an incomparable added value, ensuring thus fast shipping and delivery in a few working days even abroad.
Environmental sustainability
Energy saving in producing our tubes, cylinders and cones for textile yarns is for us of the essence. Therefore we have invested huge capitals to install a photovoltaic system on the roof of our plants for the production of about 20% of our firm's electricity requirements. Tubettificio Senese is thus an environmental friendly company, which pays attention to respect the environment and to reduce pollution, by limiting wastes during any production phase.